FKC VB Bracket 2022
Picture packet order forms were handed out at school today! The elementary ones may have come home yesterday! These are due back Monday October 3rd.!! If you want picture retakes please write that on the form and send it back also by October 3rd! Thank you!!
WE provide Safe Secure transportation for our students and their farm animals!! Why did the chicken ride the bus to school? To meet their friends at SEM for lunch! Chicken Bacon Ranch!!
Ansley VB Tournament 9/24/22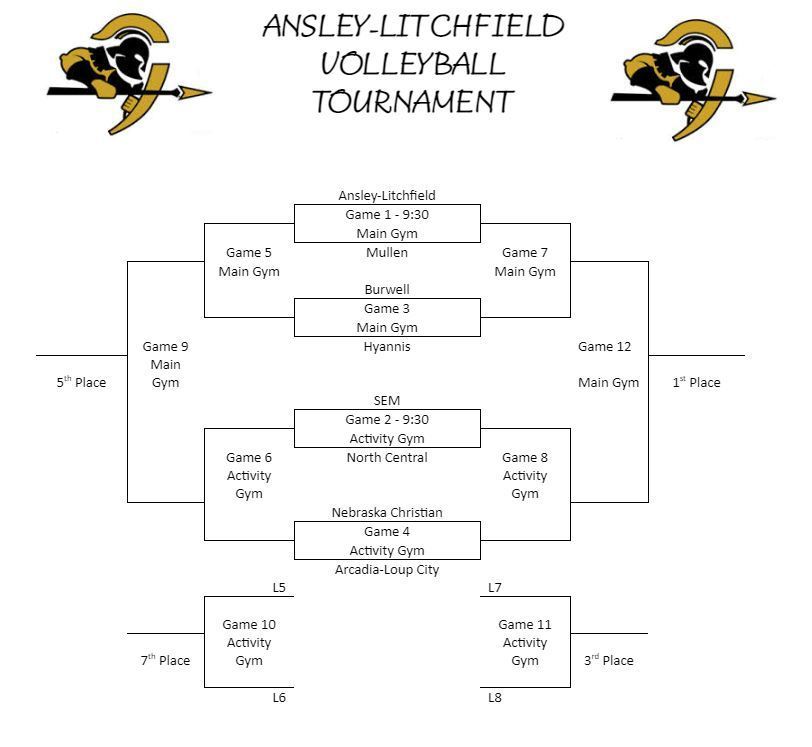 NEW GAME ALERT!!!! SEM just added a JV Football game against Ravenna on Monday, Sept 26 at 6PM @ Ravenna. Go Mustangs!
Flu Shots Tuesday September 27th!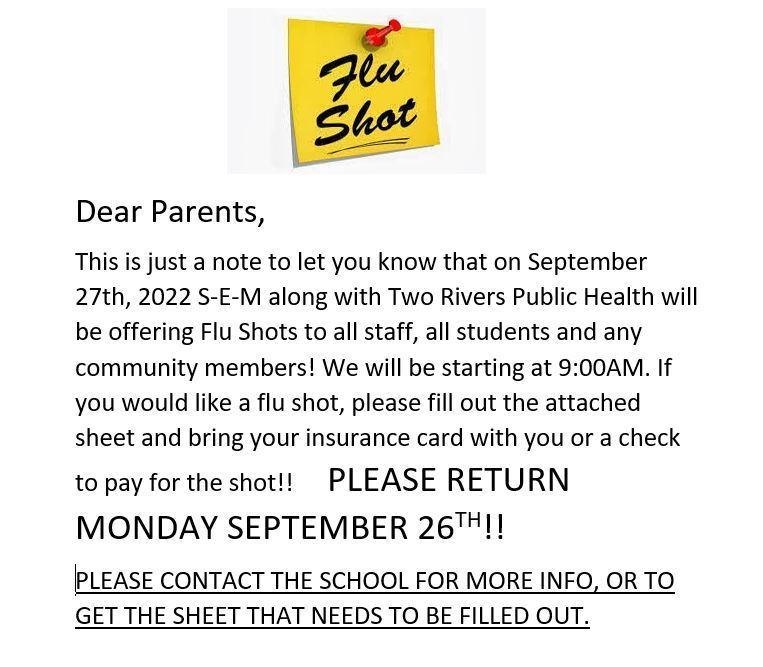 Here is the game times for September 22nd at Elm Creek!! GO MUSTANGS!!! 5:00 Elm Creek vs. Loomis 6:00-Loomis vs. SEM 7:00-SEM vs. Elm Creek
Cheer & Volleyball Parents night is tonight! Starting with cheer at 6:15! Football and Cross Country Parents night is Thursday September 22nd! Football will be before the game at about 6:45 and Cross Country will be during half time of the football game!
Grandparents Day 2022
NPCC VB Tournament 9/17/2022
Students of the Month-September
UNK High School Invitational XC 2022 Date (Monday, September 26) Boys Class D - 12 p.m. Boys Class C - 12:30 p.m. Girls Class D - 1 p.m. Girls Class C - 1:30 p.m. Classes D/C Awards (2 p.m.) Boys Class B - 2:30 p.m. Boys Class A - 3 p.m. Girls Class B - 3:30 p.m. Girls Class A - 4 p.m. Classes B/A Awards (4:30 p.m.) ​​​​​2022 Meet Information (PDF) ** 2022 KCC Course Map (PDF) ** 2022 Parking Map (PDF) ** 2022 Fan Map (PDF) ** 2022 Box Assignments Tickets ONLINE ONLY (Buy Today!) Admission - $7 for adults *** $5 for students (10 & under free)
The XC Meet for Thursday September 8th in Loup City has been moved up to 9:30 due to the forecast for warm weather!! GO MUSTANGS!!!!
Volleyball tonight in Overton, SEM Plays @ 5:00 & 6:00!! Usually we play later but this year it is at 5:00 & 6:00!!!
On Wednesday one group of students will bring home this trophy! It all goes down at 3pm on the football field where the science students will be having the final launch off for their homemade rockets! The public along with all students PK-12 are welcome to attend!