The first meeting of the brand new "Principal's Advisory Cabinet" was a blast! It's fun getting to meet with these student leaders!
Sports buttons have arrived in the office. I will be sending them with your kids!
AG is coming alive today at SEM! Several of our classes visited W/L Livestock which is a business owned and operated by Will and Lauren Miller right here in Sumner, NE. #MustangNation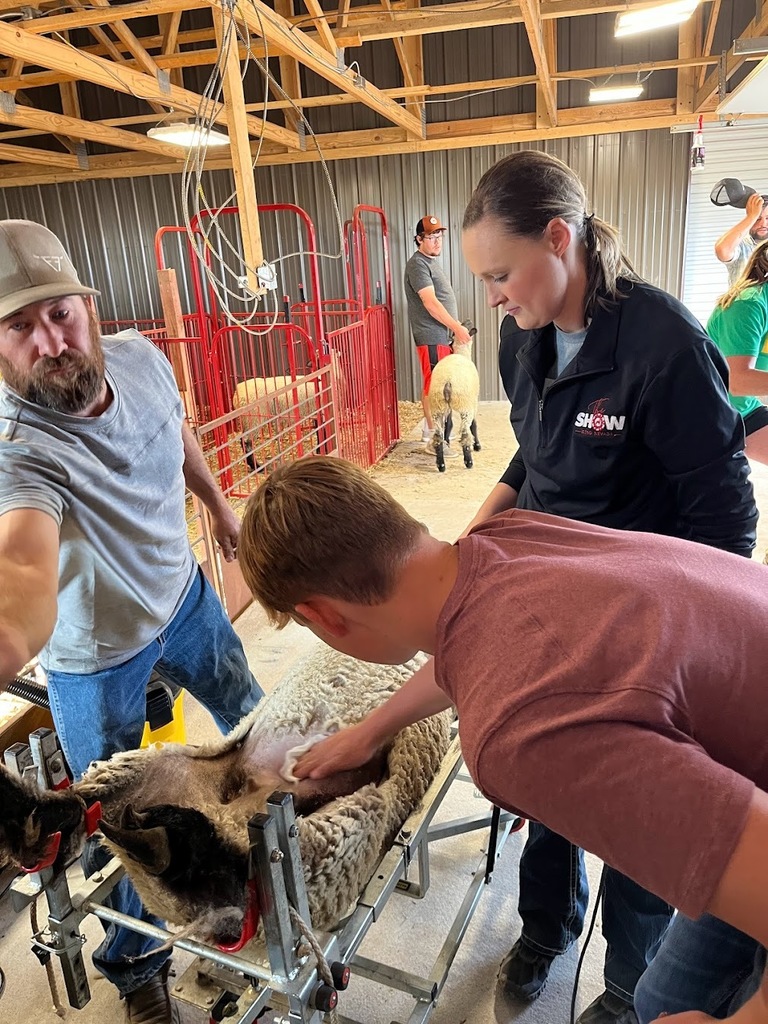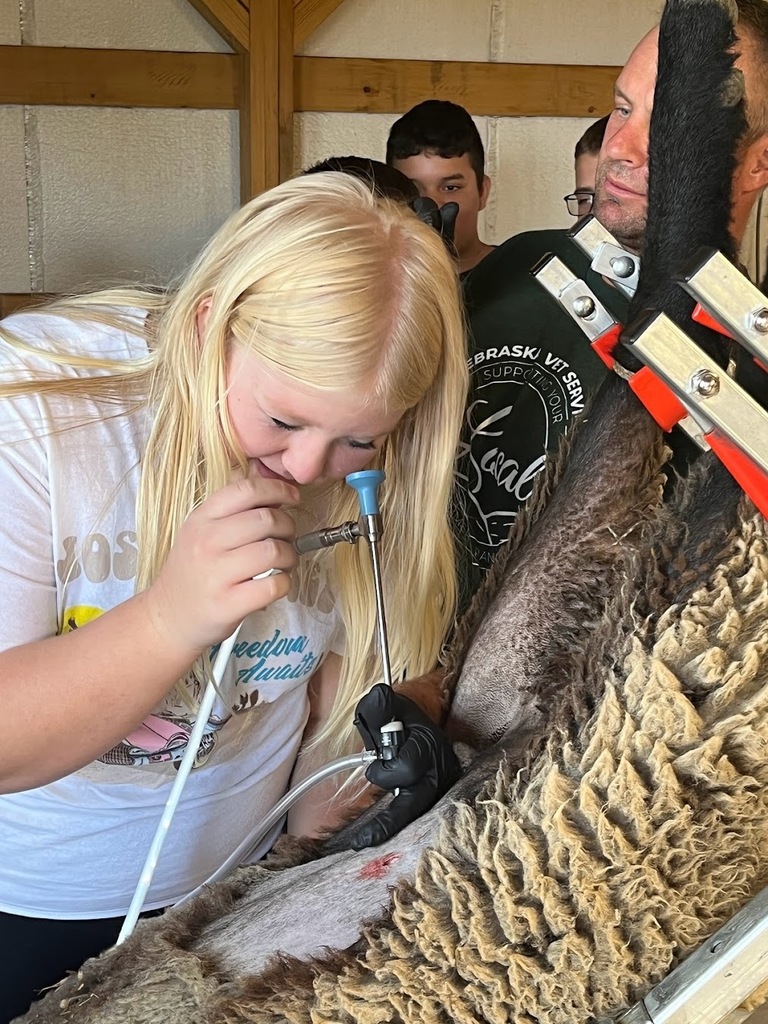 Carta de la clase de Banda ¡Comenzamos un año más de la clase de banda de SEM! Comenzamos rápidamente, así que quiero obtener información de usted. A continuación se muestra una lista de las fechas de Pep y Marching Band para esta temporada de otoño. Los dos desfiles de octubre son calificaciones de desempeño para la clase. La feria estatal es una exhibición, pero necesitaremos de todos para tener éxito. Si su hijo debe perderse alguno de los eventos enumerados, comuníquese conmigo y hágamelo saber. Esto asegura que pueda hacer ajustes a las formaciones y/o instrumentación para cubrir la parte de su hijo en la actuación. Los recogeremos y los dejaremos para los desfiles en Miller y Kearney, así como también en la escuela de Sumner. Necesitamos saber con anticipación si necesita que lo recojan en esas ciudades. Proporcionaremos una comida después del desfile de la Harvest of Harmony. Se pueden llevar alimentos y bebidas con su hijo o se puede enviar dinero para alimentos/bebidas en los eventos. El primer evento será una banda de marcha en la Feria Estatal en Grand Island el viernes 23 de agosto. Partiremos hacia Grand Island a las 8:00 am el viernes por la mañana desde la escuela en Sumner. Tocaremos en la Feria Estatal a las 10:15 AM. Nos detendremos en la oficina de correo en Miller y (si es necesario) Menards en Kearney para recoger a cualquier estudiante si le ayuda a usted llevantarlo. También dejaremos a esos estudiantes en esos lugares cuando hayamos terminado. Los estudiantes pueden traer dinero para comida en la feria si así lo desean, ya que tendrán algo de tiempo después de su actuación para pasear y ver todos los acontecimientos de la Feria Estatal. Los estudiantes también pueden traer alimentos y bebidas. En el reverso de esta hoja se encuentra el formulario que debe completar si desea que su estudiante se quede con usted en la Feria Estatal después de la presentación. Debe tener ese formulario lleno y firmado. Necesito reunirme contigo en la Feria y verte con tu hijo antes de entregártelos. Entregaré a su hijo solo a la persona aprobada que firmo el formulario. Si tiene alguna pregunta, no dude en ponerse en contacto conmigo a través de Facebook, correo electrónico, llamada o mensaje de texto. justin bosak
jbosak@semmustangs.org
308-752-2925 escuela (puede dejar correo de voz) 308-430-2493 celular (si envía un mensaje de texto, deje su nombre y el nombre del estudiante) Viernes, 23 de agosto: Salida de la escuela a las 8:00 a. m. para ir a la feria --- Banda de Marcha en Grand Island en la Feria Estatal. Marcha a las 10:15 a. m. para volver a casa a la 1:00 p. m. antes de que salgan los autobuses. Viernes 2 de septiembre: 2:30 p. m. --- Pep Band for Football Jueves 22 de septiembre: 6:30 p. m. --- Pep Band for Football Viernes 7 de octubre: 2:00 p. m. --- Pep Band for Football Viernes 20 de octubre: 6:30 p. m. --- Pep Band for Football Sábado 1 de octubre: Desfile/Competencia de la Cosecha de la Armonía en Grand Island TBA Sábado 15 de octubre: Minden Bandfest Desfile/Competencia TBA -- Justin Bosak Director of Music Sumner-Eddyville-Miller (SEM) Public Schools
SEM Youth Volleyball Grades 3-6 Parents meeting Tuesday 8/23 @ 6pm in the school cafeteria! Sign up forms will be handed out along with schedule information. If you cannot attend, please call or text Kelsey @ 308-325-9898 so she can get the necessary information to you!
SEM Mustangs Football will be at Brady Thursday August 25th!! This will be streamed on their YouTube Channel as well as on the radio KX104! The YouTube link is attached below!
https://www.youtube.com/BradyPublicSchools
Due to NSAA requirements, tonight's volleyball jamboree will cost $6 for adults and $5 for students. No passes will be accepted. Also, FFA will be having a meal and labor auction beginning at 7:30pm. See you tonight!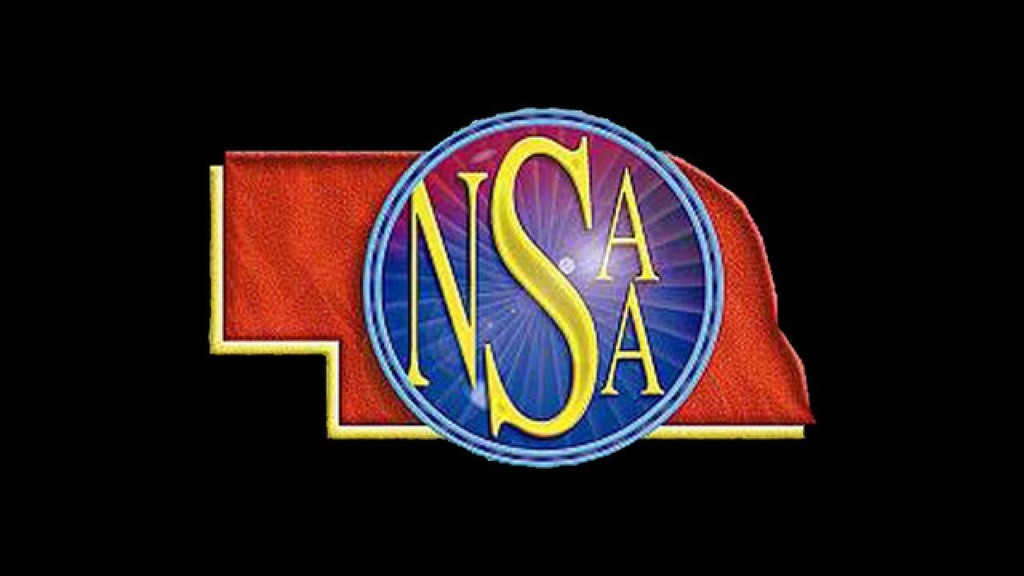 Justin Bosak 8:46 AM (1 minute ago) to me We are starting off another year of SEM Band! We get started quickly, so I want to get some information from you. Below is a list of Pep and Marching band dates for this fall season. The two October parades are performance grades for the class. The state fair is an exhibition, but we will need everybody to be successful. If your child must miss any of the listed events, please contact me and let me know. This ensures that I can make adjustments to formations and/or instrumentation to cover your child's part in the performance. We will pick up and drop off for parades in Miller and Kearney as well as the school in Sumner. We need to know ahead of time if you need picked up in those towns. We will provide a meal following the Harvest of Harmony parade. Food and drinks may be packed with your child or money can be sent for food/drinks at the events. The first event will be marching band at the State Fair in Grand Island Friday August 26th. We will leave for Grand Island at 8:00 AM Friday morning from the school in Sumner. We perform at the State Fair at 10:15 AM. We will stop at the post office in Miller and (if needed) Menards in Kearney to pick up any students that it may help. We will also drop those students off in those places when we're finished. Students may bring money for food at the fair if they wish as they will have some time following their performance to wander around and look at all the State Fair happenings. Students can bring food and drinks with them also. On the back of this sheet is the form to fill out if you would like your student to stay with you at the State Fair following the performance. You must have that form filled out and signed. I need to meet you at the Fair and see you with your child before I release them to you. I will release your child only to the approved person listed on the form. If you have any questions, please feel free to contact me via Facebook, email, call or text. Justin Bosak
jbosak@semmustangs.org
308-752-2925 school (can leave voicemail) 308-430-2493 cell (if you text, please leave your name and student's name) Friday, August 26th: 8:00AM leave for fair from school---Marching Band in Grand Island at the State Fair. March at 10:15AM leave to come home at 1:00PM back before busses leave. Friday September 2nd: 2:30PM---Pep Band for Football Thursday September 22nd: 6:30PM---Pep Band for Football Friday October 7th: 2:00PM---Pep Band for Football Friday October 20th: 6:30PM---Pep Band for Football Saturday October 1st: Harvest of Harmony Parade/Competition in Grand Island TBA Saturday October 15th: Minden Bandfest Parade/Competition TBA
Fall Sports apparel orders are in the office. I will be sending them home with kids today! Thank you!!
School picture day at SEM has been scheduled for Wednesday, August 24th. Smile!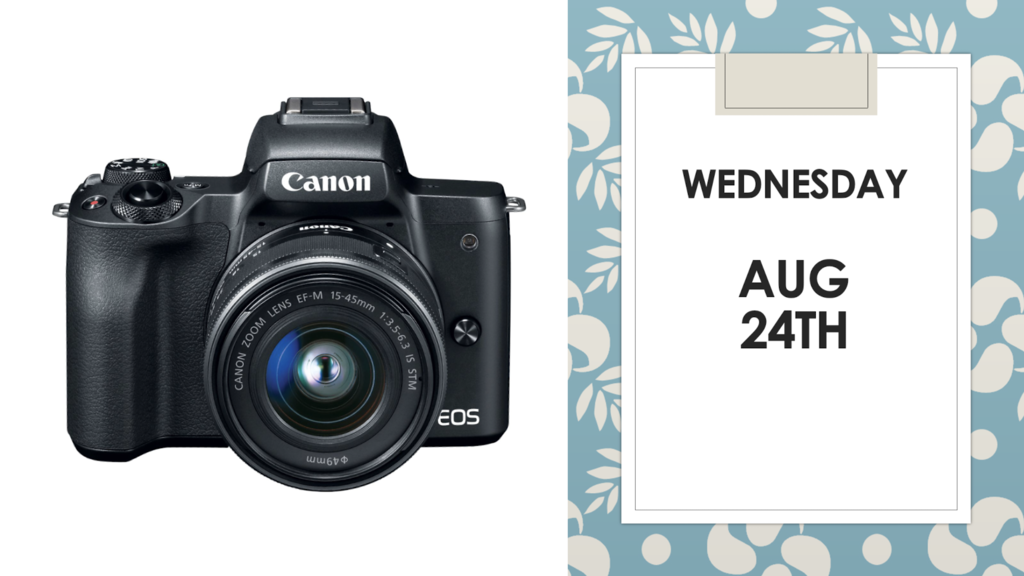 Reminder....All sports picture order forms are due in the office by Friday, August 19th. Thank you!
Families.....please note that due to changes in federal funding, school meals will no longer be free this year at SEM. Please make arrangements to send money to be added to your students lunch account. Also, if you have not done so already please consider filling out a Free and Reduced Lunch Application! The guidelines for qualifying change from year to year so it's possible you'll qualify this year even if you've been denied in previous years.
Due to unforseen circumstances with our photographer, picture day had been postponed to a later date TBD. Thanks for understanding and we can't wait to see everyone for the first day of school!
We can't wait to meet all the families on Monday night! Thank you to the commercial club for providing the meal!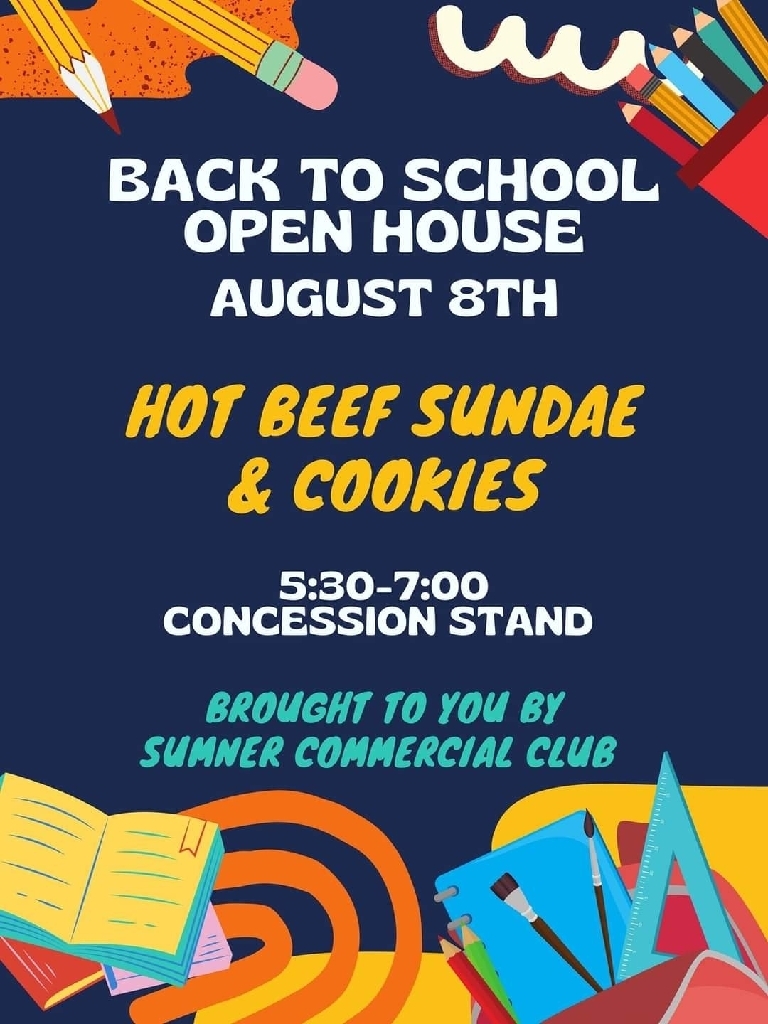 We are very excited for this fundraiser! Can't wait to see everyone at the splash pad!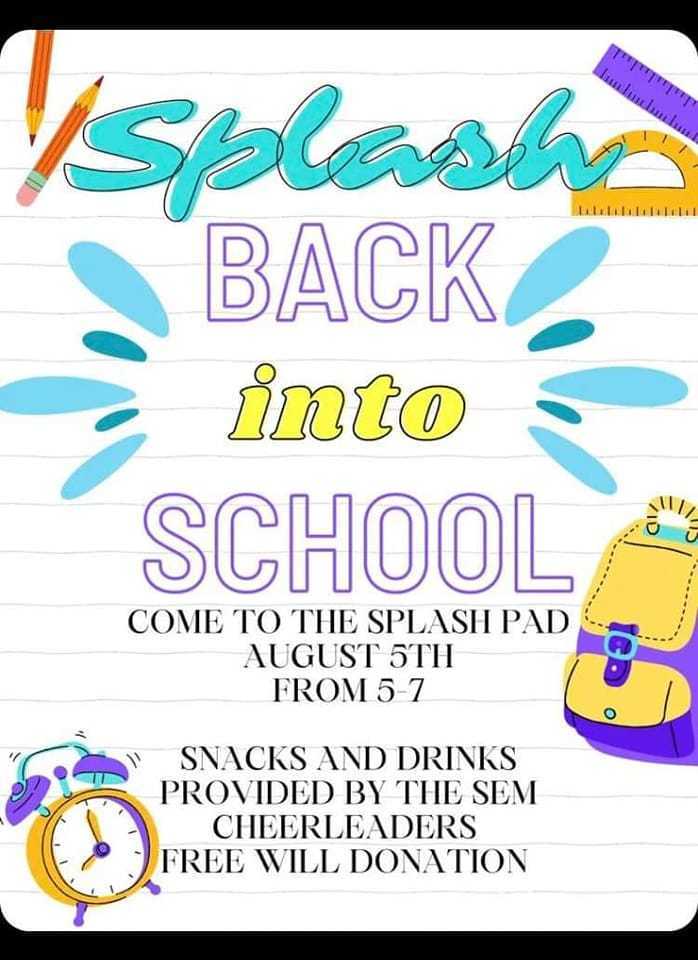 WE ARE LIVE!!!!!! Check out our brand new website and let us know what you think! It's the same old url but definitely not our same old site!
www.semmustangs.org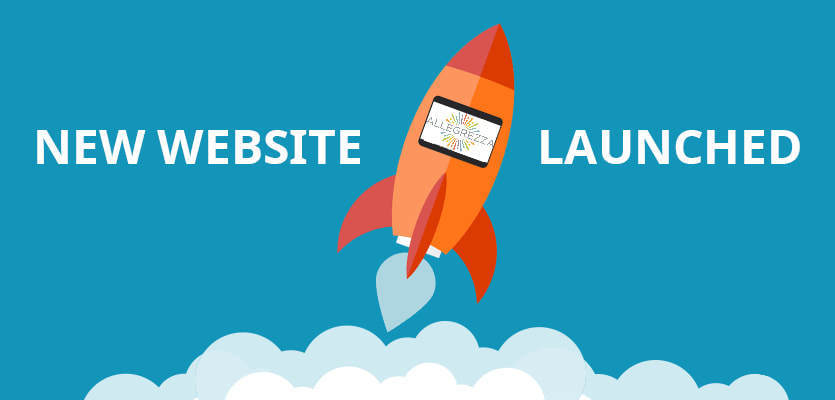 On Tuesday evening at 7PM a test message will be sent out using our new school alert system. If you do not receive the text/phone call please go to the following link where you will be able to sign up for all future alerts.
https://forms.gle/6z2CqkefhUxUe9bUA