Join us on Wednesday at 1:45 for the district wrestling pep rally! Both the girls and boys wrestling teams will be honored!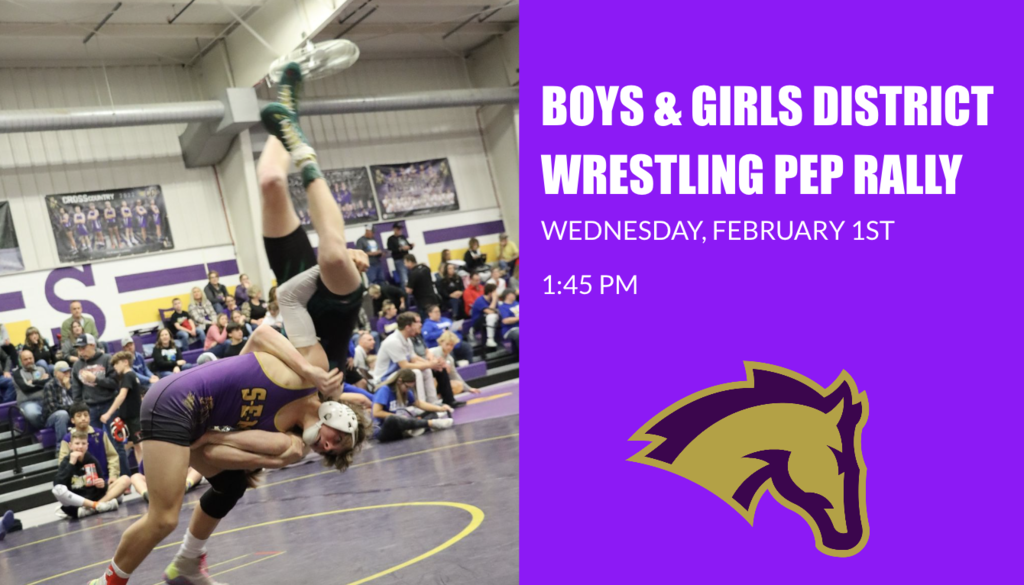 Half time of the girls game we will be having e-Sports parents night and Girls wrestling parents night!

Due to Scheduling conflicts we will NOT be making up the Girls Basketball games vs South Loup!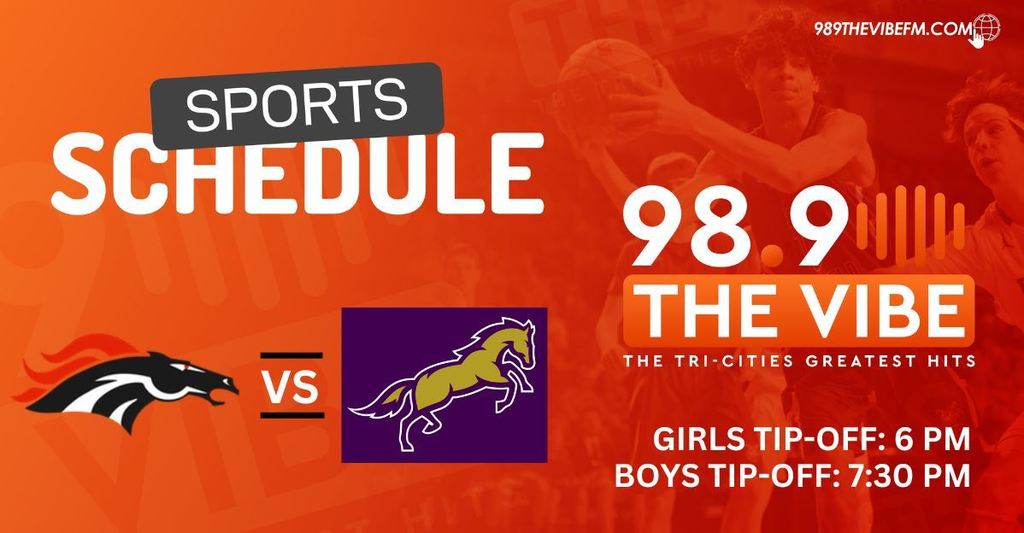 We received the message below for Terry Bauer the Superintendent @ Silver Lake! Proud to be a Mustang! I wanted to pass along the message that we received from our Teacher who we had the fundraiser for last Friday during our games. I was absolutely amazed by the support of your patrons for our cause. I feel like as school districts we never get to hear the feel good things so I wanted to pass this along that your community and families made a lasting impression on our teacher and her family - this is what she had to say; Chris and I were overwhelmed with the incredibly generous donations and food from Friday night's benefit for our family!!! Saying "Thank You!" just doesn't seem like enough. You all do not have any idea how much your support has meant to me and our family. If you know my family, you know that we are not good at asking for or receiving help. So things like this are overwhelming and humbling. So Thank You!! We could not be more proud to be part of the Silver Lake family. Although I wasn't here to meet and thank every person individually, I want you all to know that our hearts are forever touched and blessed by your kind actions during this challenging time. Please feel free to pass this along to the SEM teams and fans who gave so kindly and generously to our family. Again, "Thank you!" just doesn't seem like enough. We appreciate the support and the continued prayers as we inch closer to Collin's hospital admission on January 28th, and his bone marrow transplant on February 7th. As many of you know, Collin will have to spend at least the first 100 days in Omaha after the transplant. This donation will make supporting two "homes" for a few months much easier. Thank you so much; we truly are blessed by your kindness.


FBLA Soup Supper in Litchfield tonight during the games! Free Will Donation!!

Here is the bracket for the Loomis JH Tournament on 1/27/2023! Just a reminder that there will be a charge to get into this tournament! Adults: $3.00 Students: $2.00 There also will be concessions available!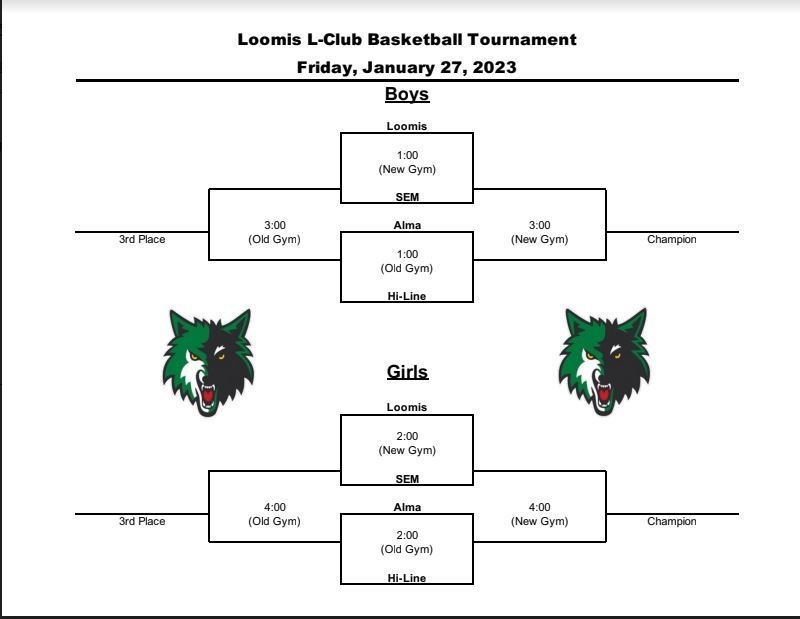 Below you'll find the brackets for the Boys and Girls FKC Basketball Tournaments! It looks like the boys will play their first game against Loomis @ Elm Creek on January 31st at 6PM. The girls will play at home on January 30th at 7:30PM against the winner or Axtell and Hi-Line. GO MUSTANGS! #MustangNation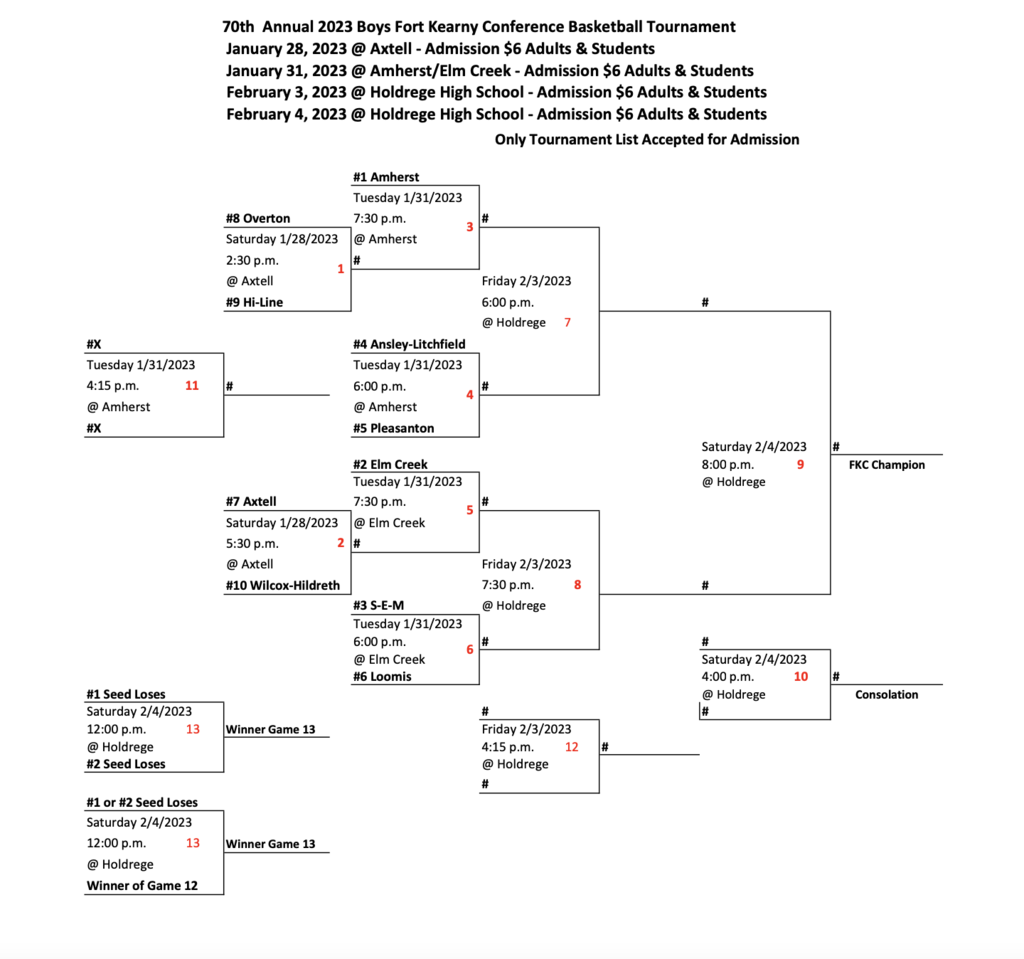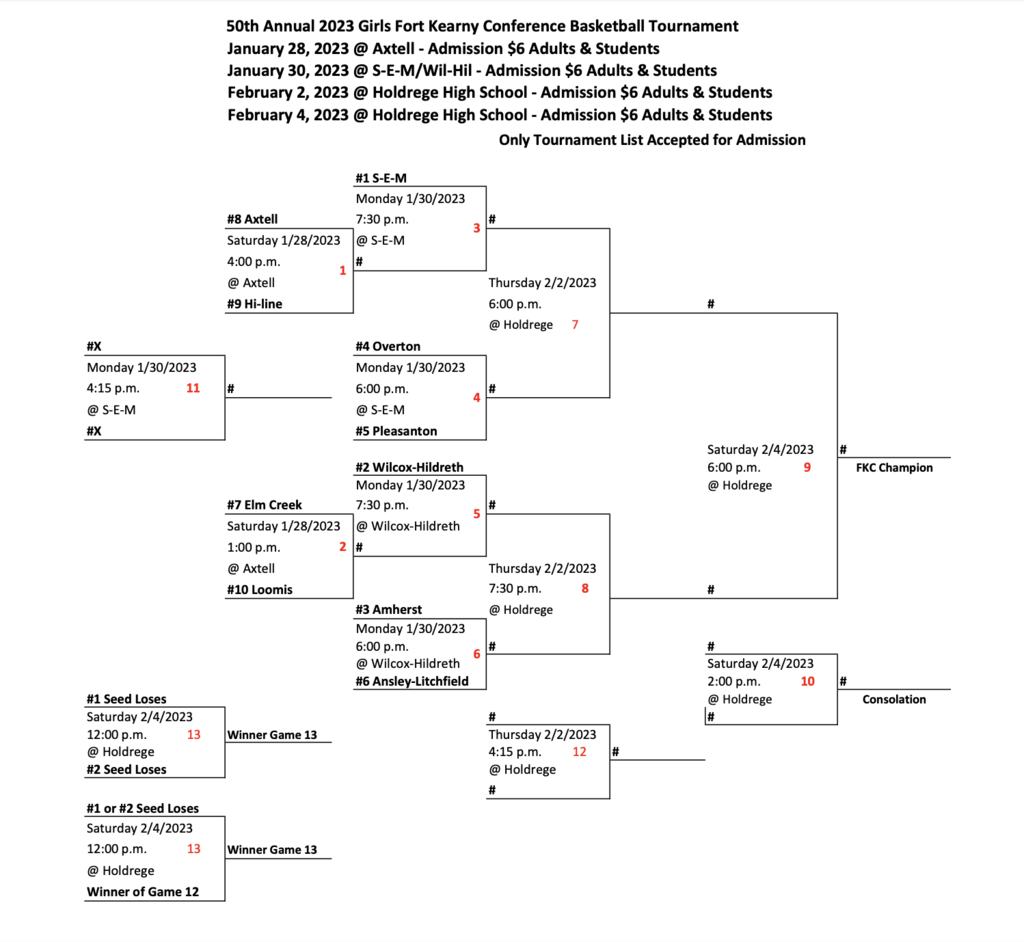 Due to scheduling conflicts, the JH games at Pleasanton on Monday January 23rd have been cancelled.

JH basketball @ Pleasanton on Monday 1/23/2023 has been cancelled! We are working on scheduling a different date!

The basketball games at Silver Lake (Roseland) will be played as scheduled. JV Girls 4 pm, JV Boys 5 pm, Varsity Girls 6 pm, and Varsity Boys 7:30 pm.
SEM has cancelled school for tomorrow, Friday, January 20, due to the condition of the rural roads. Further notification concerning the basketball games at Silver Lake will be coming as soon as we can make contact with their administration.

Due to the amount of snow the South Loup Invite for tomorrow 1/20/2023 has been cancelled!!
Due to continuing bad weather and the significant snowfall SEM school is cancelled for Thursday, January 19th! Please be safe and stay warm!!

Due to impending bad weather SEM school is cancelled for Wednesday, January 18th! Please be safe and stay warm!!