K-Bear Radio for Sub-District Volleyball!!!

Tonight and Tomorrow night's sub-district Volleyball will be live streamed on our school Youtube!!! The link is below! Games times are as follows: 4:30 Pleasanton vs Ravenna 6:00 Twin Loup vs Burwell 7:30 SEM vs winner of the 4:30 game youtube.com/channel/UCN-iAMEE9Lg6Azziy-cS1Pg

NSAA Football Playoff bracket 2022!! GO MUSTANGS!!!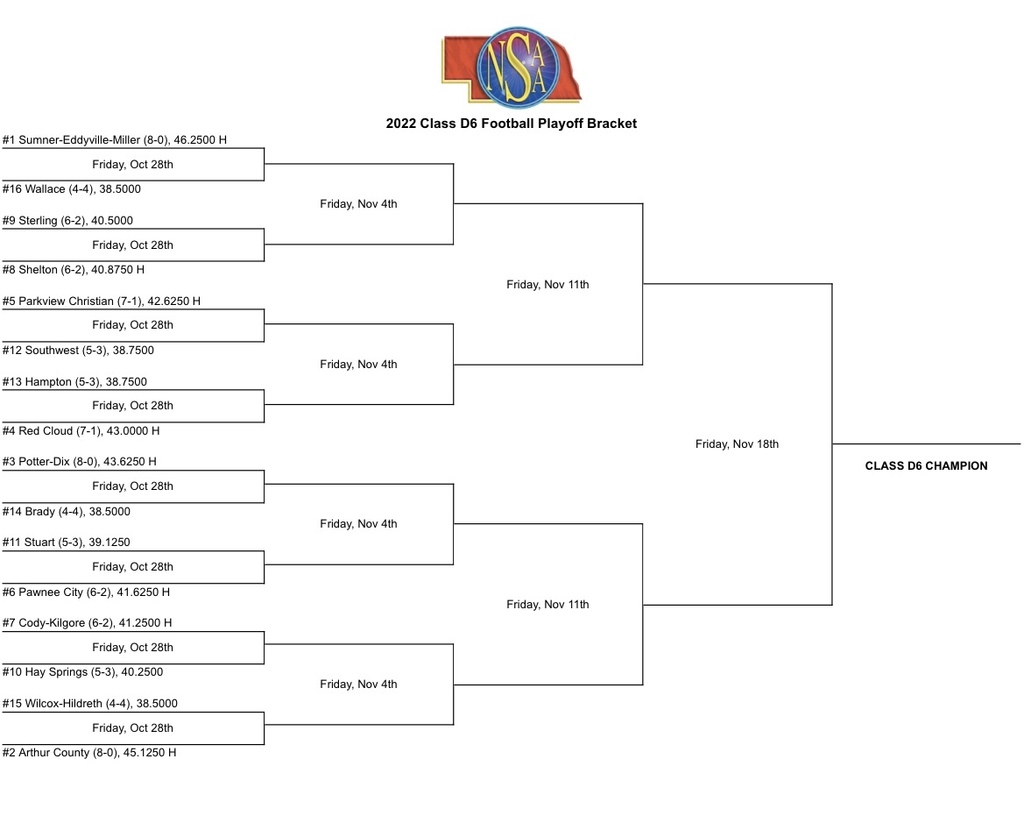 We will be hosting VB Sub-Districts here at SEM!!! The bracket is below!! Times will be as follows: Ravenna vs Pleasanton @ 4:30 Twin Loup vs Burwell @ 6:00 Winner of Pleasanton vs Ravenna will play SEM @ 7:30!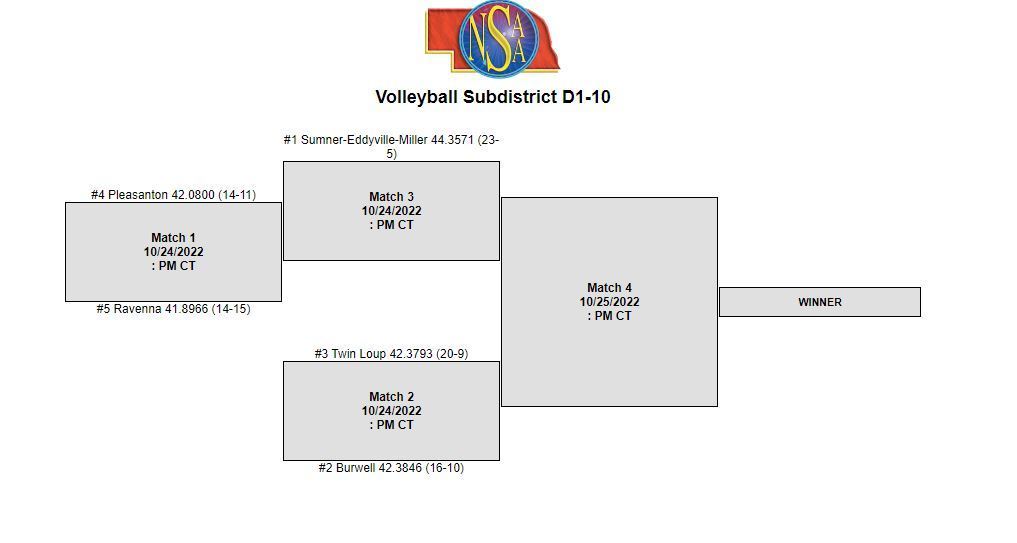 Please note the following calendar changes at SEM: Dec 19th will now be a full day of school Dec 20th will remain a 1:45 dismissal Dec 21st will now be a no school day and the start of Christmas Break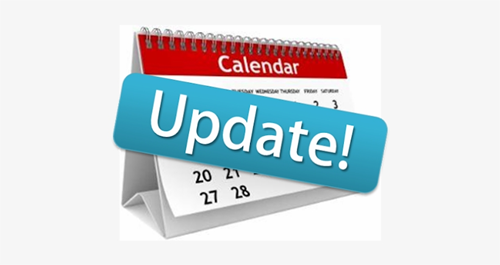 KBBN radio 95.3 will be broadcasting tonight's games vs Twin Loup and Arcadia-Loup City! They will also be live streaming! Links are attached! Games start at 5:00! GO MUSTANGS!! YouTube.com/SandhillsExpress facebook.com/SandhillsExpress

PINK OUT!!! SEM Volleyball will be hosting a Tri and would like to have a pink out!! Games start at 5:00!! Come out in your pink and cheer on the Mustangs!!! GO MUSTANGS!!!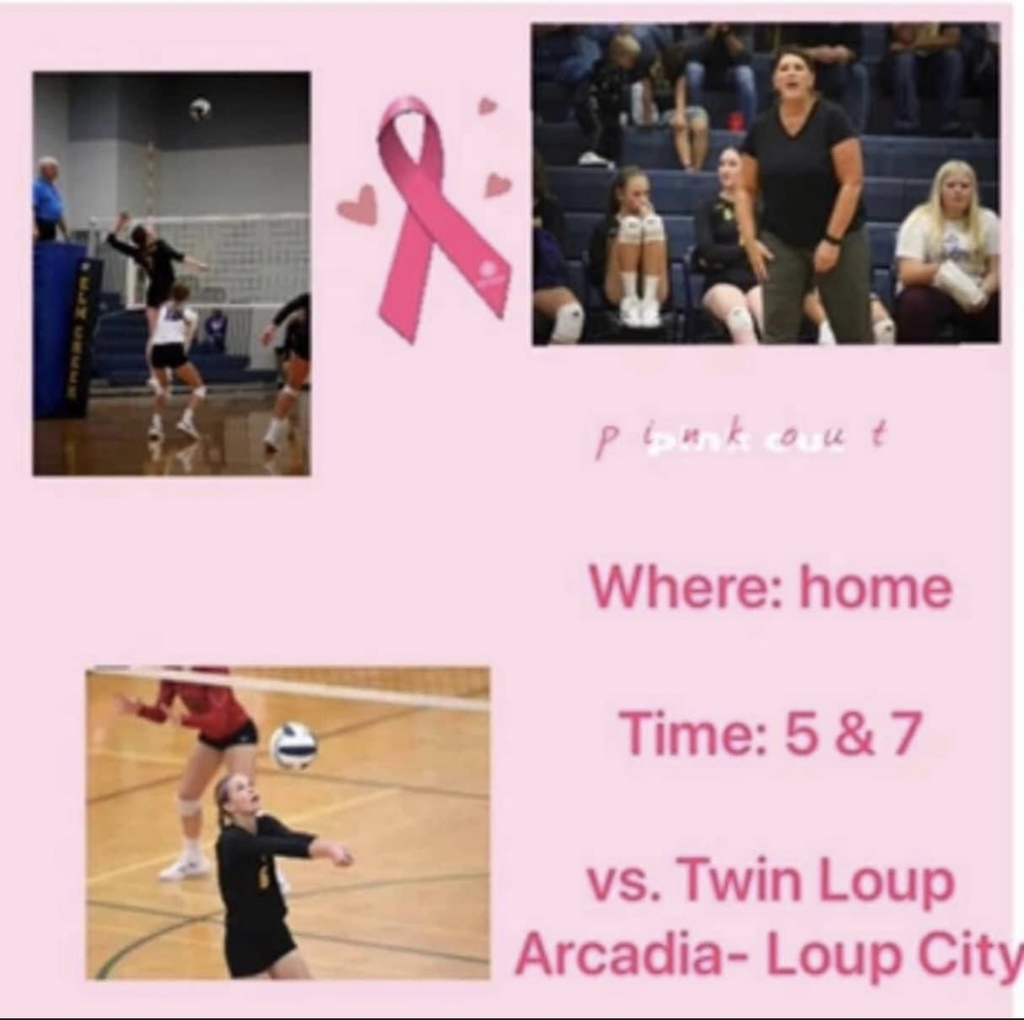 Good evening, Mustang Nation!  This is SEM principal Grant Torpin for your weekly update!  Last week was an awesome week with so many great things happening for our students!  Big shout out to senior Josie Smith on qualifying for State Cross Country!  A big shout out to the volleyball team for a great showing at the Fort Kearney Conference Volleyball tournament and bringing home third place!  Also, big shout out to the football team for remaining undefeated with a dominating victory against Franklin!   Looking ahead at the upcoming I hope everyone is ready because its HOMECOMING WEEK here at SEM!  Get ready for lots of school spirit, fun, and a bit of craziness.  Before I go over the events happening this week let's quickly review each of the spirit day themes.   Monday is Dynamic Duo day so your students can find some friends to dress as either twins or a famous pair like ketchup and mustard. Tuesday is Adam Sandler day so feel free to dress as your favorite character of his or simply in baggy shorts and an oversized t-shirt. Wednesday is dress as your favorite staff member day. Thursday is school spirit day.  Here you can wear your favorite SEM shirts or deck yourself out in gold and purple. Finally, Friday is Hawaiian Day! I want everyone to have fun and show off your school spirit but at the same time remember that the school dress code still applies.    As far as the events for the week go, we have non-stop action here at wonderful SEM.   On Monday the Juniors will be taking the ASVAB test in the morning and we will have varsity and JV volleyball at Pleasanton beginning at 5PM.   On Tuesday Two Rivers Dental will be in the school for dental checks for those who signed up at the beginning of the year.  Later in the evening we will be hosting a volleyball triangular against Twin Loup and ALC.  These games will begin at 5PM.   On Wednesday Junior high volleyball will travel to Amherst to play at 1:30 and there will also be the parent homecoming event in the evening.  This event will start at 5:30 where they will be serving supper to students in grades 9-12 followed by a scavenger hunt, games on the football field.  Afterwards they will move over to the baseball field for a bonfire and car smash.  This event should wrap up around 9:30.   Thursday we have our big homecoming games against the Shelton Bulldogs.  At 10AM there will be a pep rally in the gym where the public is welcome to attend.  Then at 4PM JV volleyball will play followed by varsity volleyball at 5 and then at 7PM the varsity football team will take the field.  During these events the friends of FFA will also be serving walking tacos!  Also, please note that we will be honoring senior parents at both the football and volleyball games and announcing the homecoming court after the football game!   Friday is the big State Cross Country race in Kearney!  Good luck to Josie as she represents Mustang Nation at the highest level!  Also happening on Friday afternoon is the Mustangs Olympics which is a fun competition where students in grades 7-12 will be facing off in a ton of different games!   And last but not least on Saturday night we will have our homecoming dance for grades 9 through 12 from 7 to 11PM.   Good luck to all of our athletes during this fun week.   I encourage all students to participate in the different activities throughout the week and have a good and safe time showing off your school pride.   That's it for tonight's message everyone!   Have a great evening and I can't wait to see everyone first thing Monday morning!   Thank You, Grant Torpin PK-12 Principal SEM Schools

Check out the official homecoming dress up days for SEM selected by our cheerleaders! The week's overall theme is "movies".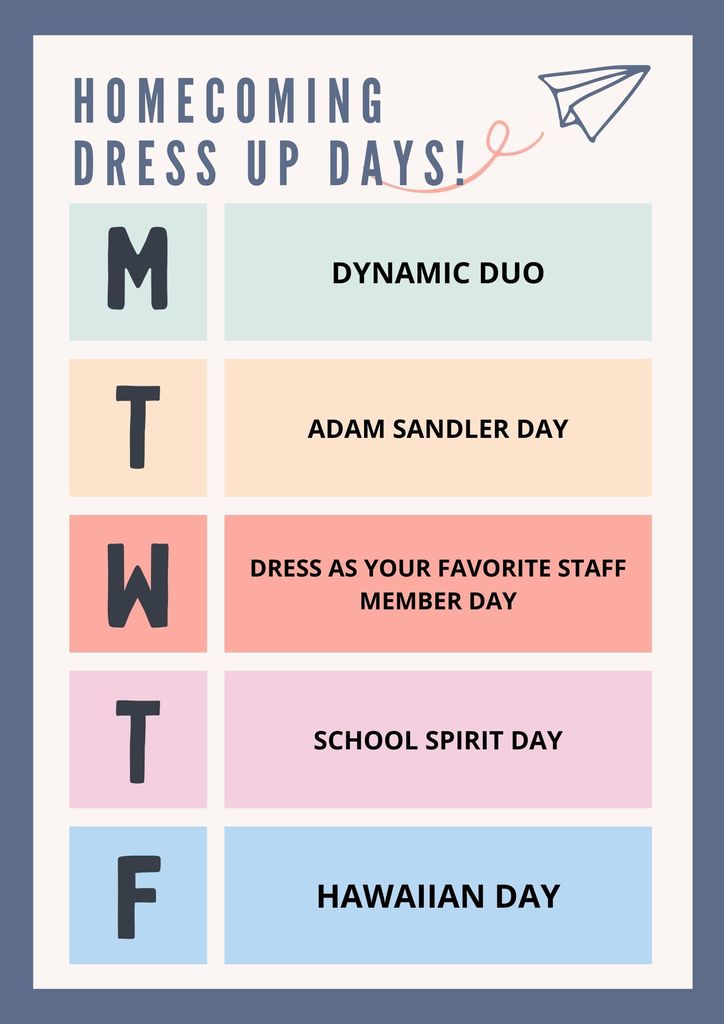 Tonight's football game in Franklin will be live streamed on our SEM Mustangs Facebook page! Kick off is at 7:00!! Link is attached below! GO MUSTANGS!!
https://www.facebook.com/SEMMustangs/

SEM vs Axtell Live on ESPN Radio @ 6:00pm!!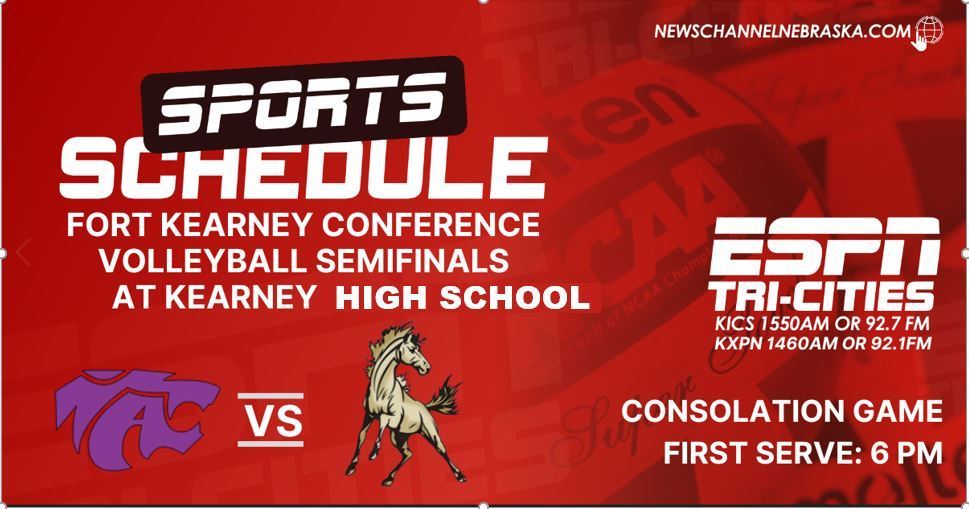 HOCO 2022 Hallway Decorating has began!! Here is a sneak peek!!! Cannot wait to see the final products!!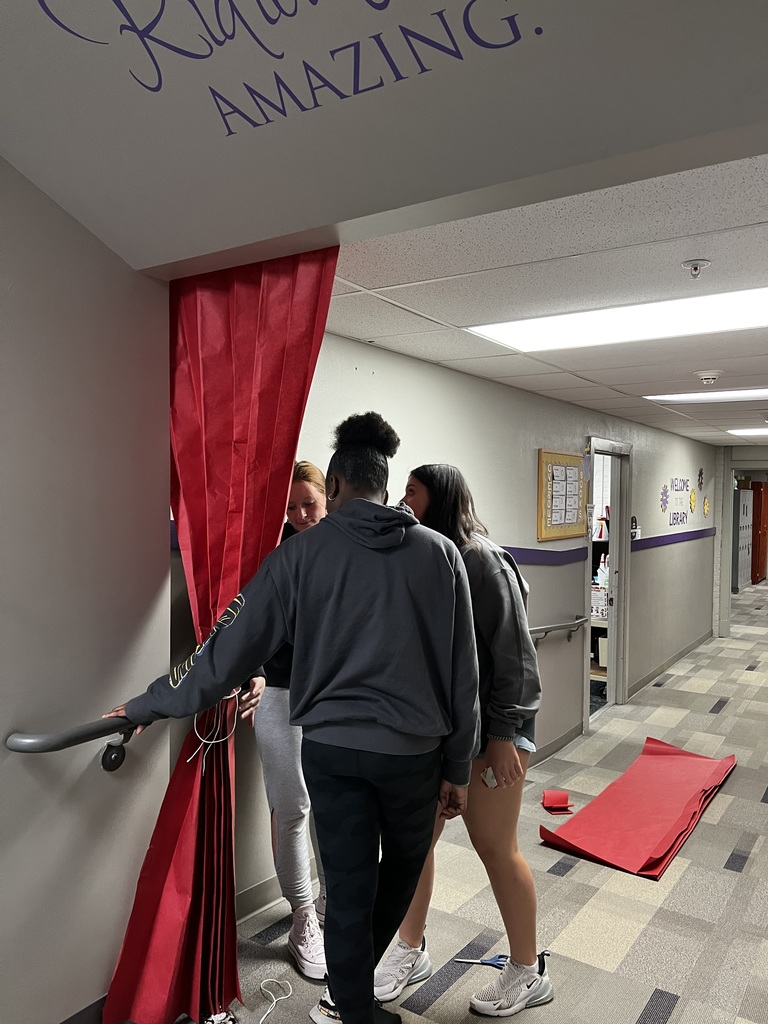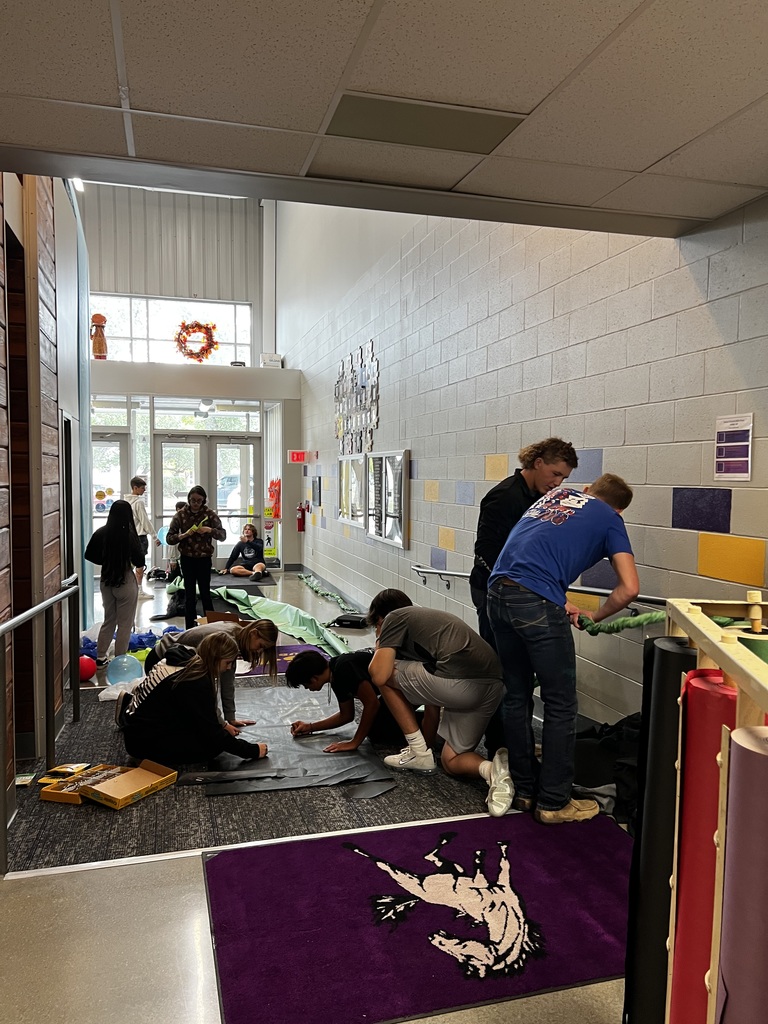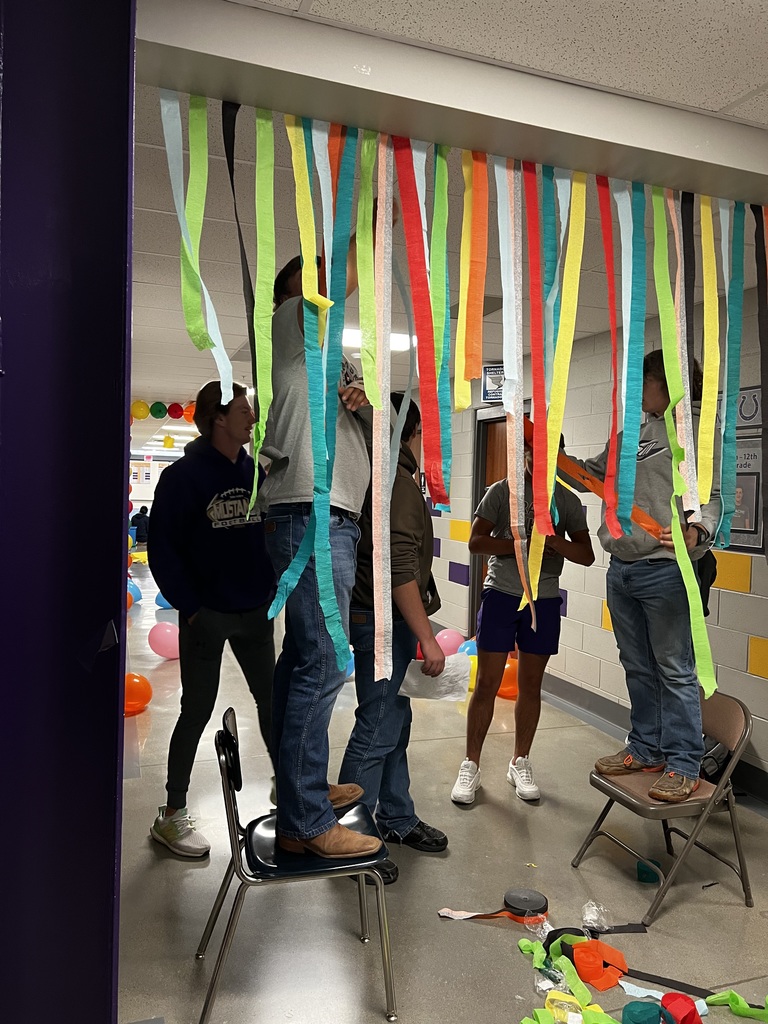 ESPN Tri-Cities KXPN 1460AM/92.1FM and KICS 1550AM/92.7FM will be broadcasting Game 1 of the Fort Kearney Conference Volleyball Semifinals between Amherst and Sumner Eddyville Miller tonight at 6:00!! GO MUSTANGS!!!