Here is the game times for September 22nd at Elm Creek!! GO MUSTANGS!!! 5:00 Elm Creek vs. Loomis 6:00-Loomis vs. SEM 7:00-SEM vs. Elm Creek

Cheer & Volleyball Parents night is tonight! Starting with cheer at 6:15! Football and Cross Country Parents night is Thursday September 22nd! Football will be before the game at about 6:45 and Cross Country will be during half time of the football game!

Grandparents Day 2022

NPCC VB Tournament 9/17/2022

Students of the Month-September

UNK High School Invitational XC 2022 Date (Monday, September 26) Boys Class D - 12 p.m. Boys Class C - 12:30 p.m. Girls Class D - 1 p.m. Girls Class C - 1:30 p.m. Classes D/C Awards (2 p.m.) Boys Class B - 2:30 p.m. Boys Class A - 3 p.m. Girls Class B - 3:30 p.m. Girls Class A - 4 p.m. Classes B/A Awards (4:30 p.m.) ​​​​​2022 Meet Information (PDF) ** 2022 KCC Course Map (PDF) ** 2022 Parking Map (PDF) ** 2022 Fan Map (PDF) ** 2022 Box Assignments Tickets ONLINE ONLY (Buy Today!) Admission - $7 for adults *** $5 for students (10 & under free)



The XC Meet for Thursday September 8th in Loup City has been moved up to 9:30 due to the forecast for warm weather!! GO MUSTANGS!!!!


Volleyball tonight in Overton, SEM Plays @ 5:00 & 6:00!! Usually we play later but this year it is at 5:00 & 6:00!!!

On Wednesday one group of students will bring home this trophy! It all goes down at 3pm on the football field where the science students will be having the final launch off for their homemade rockets! The public along with all students PK-12 are welcome to attend!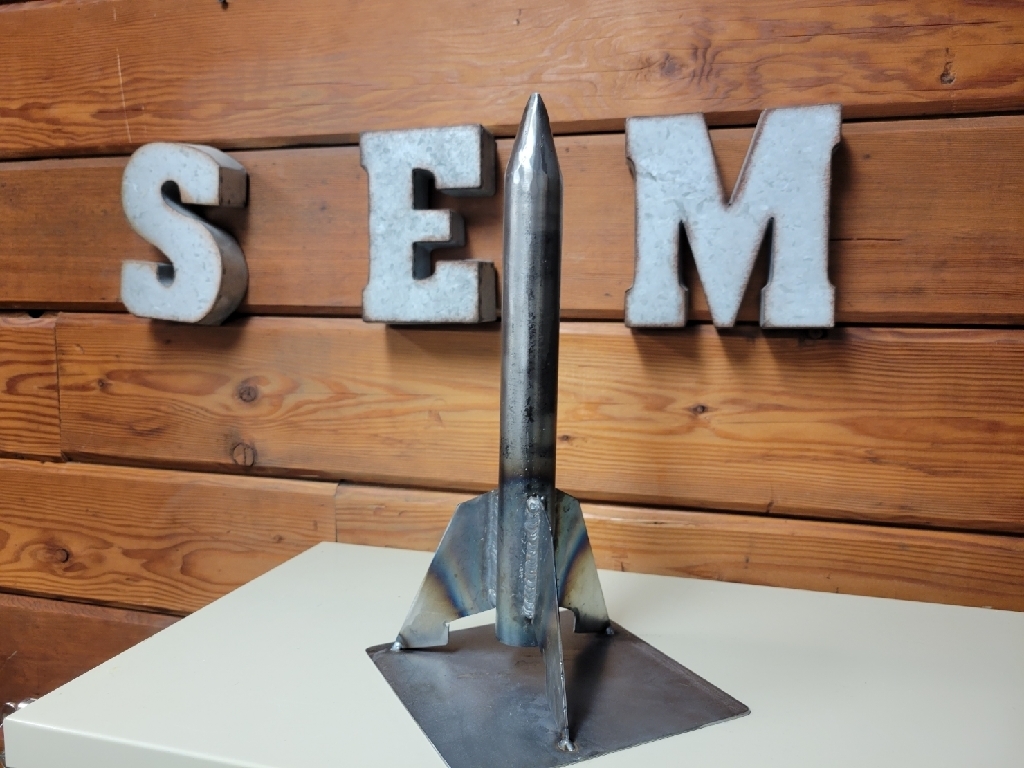 The first meeting of the brand new "Principal's Advisory Cabinet" was a blast! It's fun getting to meet with these student leaders!



Sports buttons have arrived in the office. I will be sending them with your kids!

AG is coming alive today at SEM! Several of our classes visited W/L Livestock which is a business owned and operated by Will and Lauren Miller right here in Sumner, NE. #MustangNation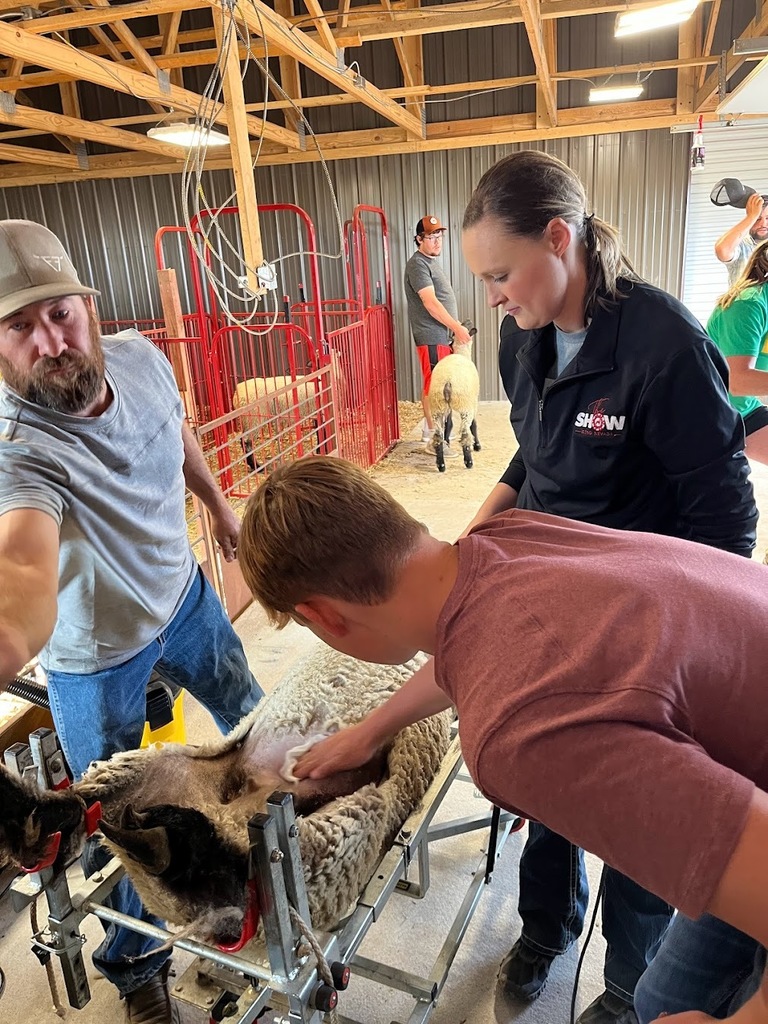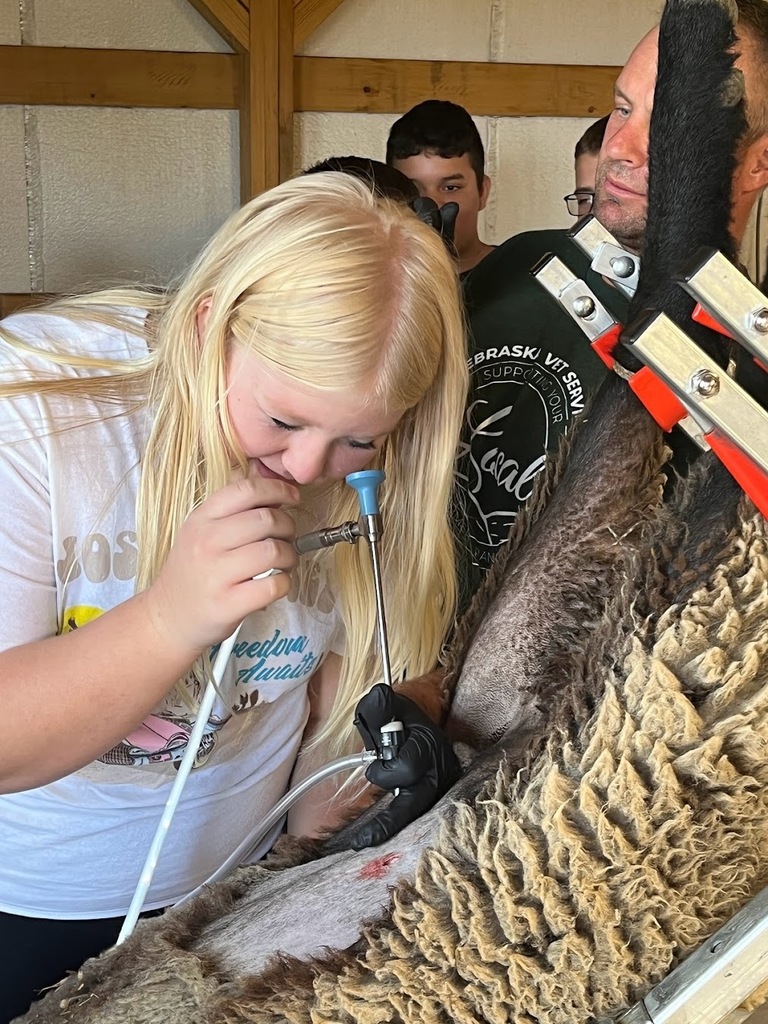 Carta de la clase de Banda ¡Comenzamos un año más de la clase de banda de SEM! Comenzamos rápidamente, así que quiero obtener información de usted. A continuación se muestra una lista de las fechas de Pep y Marching Band para esta temporada de otoño. Los dos desfiles de octubre son calificaciones de desempeño para la clase. La feria estatal es una exhibición, pero necesitaremos de todos para tener éxito. Si su hijo debe perderse alguno de los eventos enumerados, comuníquese conmigo y hágamelo saber. Esto asegura que pueda hacer ajustes a las formaciones y/o instrumentación para cubrir la parte de su hijo en la actuación. Los recogeremos y los dejaremos para los desfiles en Miller y Kearney, así como también en la escuela de Sumner. Necesitamos saber con anticipación si necesita que lo recojan en esas ciudades. Proporcionaremos una comida después del desfile de la Harvest of Harmony. Se pueden llevar alimentos y bebidas con su hijo o se puede enviar dinero para alimentos/bebidas en los eventos. El primer evento será una banda de marcha en la Feria Estatal en Grand Island el viernes 23 de agosto. Partiremos hacia Grand Island a las 8:00 am el viernes por la mañana desde la escuela en Sumner. Tocaremos en la Feria Estatal a las 10:15 AM. Nos detendremos en la oficina de correo en Miller y (si es necesario) Menards en Kearney para recoger a cualquier estudiante si le ayuda a usted llevantarlo. También dejaremos a esos estudiantes en esos lugares cuando hayamos terminado. Los estudiantes pueden traer dinero para comida en la feria si así lo desean, ya que tendrán algo de tiempo después de su actuación para pasear y ver todos los acontecimientos de la Feria Estatal. Los estudiantes también pueden traer alimentos y bebidas. En el reverso de esta hoja se encuentra el formulario que debe completar si desea que su estudiante se quede con usted en la Feria Estatal después de la presentación. Debe tener ese formulario lleno y firmado. Necesito reunirme contigo en la Feria y verte con tu hijo antes de entregártelos. Entregaré a su hijo solo a la persona aprobada que firmo el formulario. Si tiene alguna pregunta, no dude en ponerse en contacto conmigo a través de Facebook, correo electrónico, llamada o mensaje de texto. justin bosak
jbosak@semmustangs.org
308-752-2925 escuela (puede dejar correo de voz) 308-430-2493 celular (si envía un mensaje de texto, deje su nombre y el nombre del estudiante) Viernes, 23 de agosto: Salida de la escuela a las 8:00 a. m. para ir a la feria --- Banda de Marcha en Grand Island en la Feria Estatal. Marcha a las 10:15 a. m. para volver a casa a la 1:00 p. m. antes de que salgan los autobuses. Viernes 2 de septiembre: 2:30 p. m. --- Pep Band for Football Jueves 22 de septiembre: 6:30 p. m. --- Pep Band for Football Viernes 7 de octubre: 2:00 p. m. --- Pep Band for Football Viernes 20 de octubre: 6:30 p. m. --- Pep Band for Football Sábado 1 de octubre: Desfile/Competencia de la Cosecha de la Armonía en Grand Island TBA Sábado 15 de octubre: Minden Bandfest Desfile/Competencia TBA -- Justin Bosak Director of Music Sumner-Eddyville-Miller (SEM) Public Schools

SEM Youth Volleyball Grades 3-6 Parents meeting Tuesday 8/23 @ 6pm in the school cafeteria! Sign up forms will be handed out along with schedule information. If you cannot attend, please call or text Kelsey @ 308-325-9898 so she can get the necessary information to you!

SEM Mustangs Football will be at Brady Thursday August 25th!! This will be streamed on their YouTube Channel as well as on the radio KX104! The YouTube link is attached below!
https://www.youtube.com/BradyPublicSchools